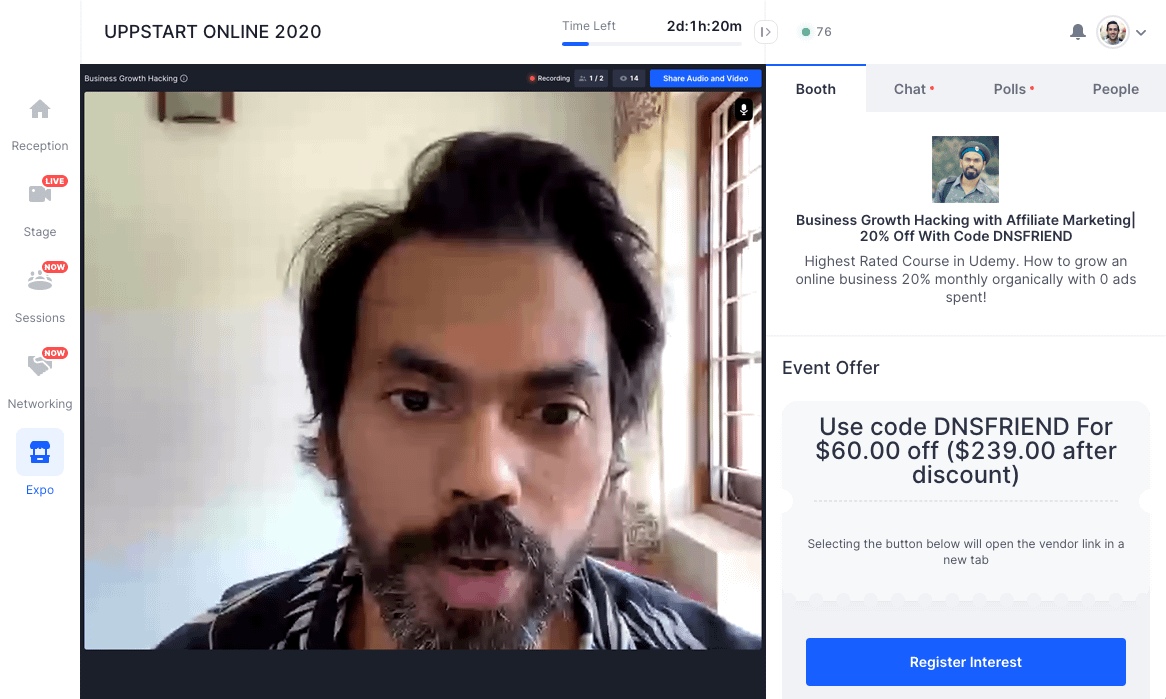 480 EUR
Interact with thousands of targeted customers, investors, journalists, partners or potential hires within the tech startup industry in an interactive way.
virtual expo booth
Up to 3 people within your company can chat and interact via live video.
Event Offers
Offer customised offers to all UPPSTART attendees with optional link to capture attendee information.
PoLLS
Run interactive polls to engage people who attend your booth.